Hey runners! We can't believe it's already the end of February. We had an incredibly busy month here at Doctors of Running with seven (eighth forthcoming) reviews, two new podcasts (one coming soon!) and the introduction of our new Q&A videos over on YouTube. We have even more great things ahead in March, but before we move forward, we say goodbye to February with quick look back. For the hardcore followers of DOR, we have some bonus content including a sneak peak at some additional Decker's products we're reviewing and extended edition of Science Friday, featuring a bit of discussion on pronation!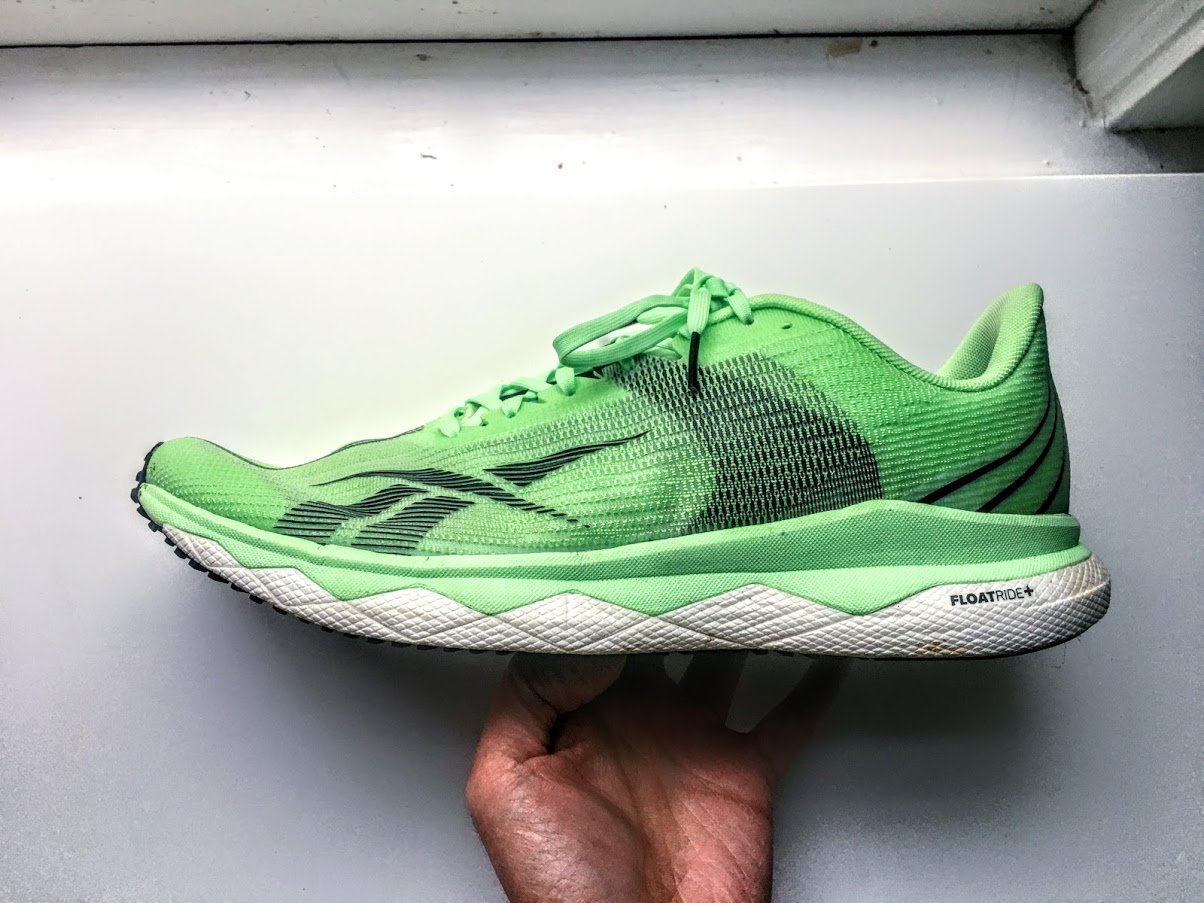 LATEST REVIEWS AT DOCTORS OF RUNNING

Puma Ultraride - Puma's lightweight budget trainer
Asics EvoRide 2 - Exceptional daily trainer offering combining cushion and Guidesole
North Face Vectiv Infinite - Highly stable, highly cushioned distance trail running newcomer
Asics GlideRide 2 - Refinements from top to bottom make this distance cruiser a strong improvement
Skechers GOrun Horizon Vanish 2 - At 5.5 oz, a fun and intriguing racing flat to go all out on a budget
On Cloudventure Peak - Lightweight trail racer with incredible grip
Reebok Run Fast 3.0 - Light and agile Reebok favorite returns for Version 3

PODCASTS

Episode 37: Our Favorite Race Moments
Apple | YouTube

"How did I get here?" The team digs into their favorite race day memories, from standing among a field of elite marathoners to pushing a friend to a new PR.

DOCTORS OF RUNNING Q&A
Started this past month, Doctors of Running Q&A seeks to follow up on your questions on our latest shoe reviews and help provide all the answers you seek before you buy. Let us know what shoes you want to see next on our social media!

Reebok Floatride Energy 3.0 Q&A - From fit to function, editor Matt Klein tackles your questions
Saucony Freedom 4 Q&A - Contributor David Salas answers the age old question "How does this compare to the Endorphin Speed?"
Asics GlideRide 2 Q&A - Contributor Nathan Brown tackles the impact of Guidesole for new runners and compares between versions one and two
North Face Vectiv Infinite Q&A - Editor Matt Klein delves into what makes the Infinite so unique
Adidas Ultraboost 21 Q&A and First Impressions - Editor Matt Klein addresses the weight concern and whether the Ultraboost is a running shoe
Reebok Run Fast 3.0 - We compare the Run Fast 3.0 to its training cousin, the Floatride Energy 3.0


REVIEW UPDATES

Saucony Ride 14: Contributor David Salas adds his update to the everyday trainer

The Saucony Ride 14 is a continuation of their very successful neutral training shoe lineage. The shoe features a newly updated upper that helps with better lockdown and the heel bevel feels smoothed out. The shoe has a flexible forefoot and a protective ride. The shoe is a very smooth riding neutral trainer that will work for a lot of people.
IN FOR TESTING


KO-Z GLIDTR 3



Info from Deckers:


• Anatomic medium width performance running last
• EcoTan Nubuck Leather lined with10mm wool
• Toe post wrapped in memory foam and silky soft lycra for enhanced grip with a soft sensation between the toes
• Ergonomic PU footbed layered with memory foam and a premium perforated leather top sole with looped wool arch for optimal grip, gentle arch support and moisture management
• Xponent+ Midsole featuring squaretail rear and multilayer CM EVA Foam with gradient density bringing the softest cushion closest to your feet
• Looped Wool: Mix of 80% natural wool, 20% recycled polyester
• Ultralight and ultra-wide 3mm sponge rubber outsole with Meta-Rocker geometry
• Underfoot Geometry: 126-95-100, 8mm drop, 17-25mm stack height

KO-Z Slide

Info from Deckers:
•
EcoTan Premium 10mm Twinface Sheepskin and Suede
• 100% recycled polyester digitally printed webbing straps for adjustable, true-to-you foothold
• Ergonomic PU footbed layered with memory foam and a premium perforated leather top sole with looped wool arch for optimal grip, gentle arch support and moisture management
• Xponent+ Midsole featuring an extended squaretail rear and multilayer CM EVA Foam with gradient density bringing the softest cushion closest to your feet
• Looped Wool: Mix of 80% natural wool, 20% recycled polyester
• Ultralight and ultra-wide 3mm sponge rubber outsole with Meta-Rocker geometry
• Underfoot Geometry: 126-95-100, 8mm drop, 17-25mm stack height
Karhu Fusion 2021
The Fusion is a cushioned daily trainer featuring a shorter version of their patented fulcrum and a propulsion system which together helps propel the runner forward comfortably.

This year Karhu is focusing on "Every Runner's Rights," working towards making every shoe the best fit possible to optimize performance. 3D foot imaging of runner's feet were used to help design the most accommodating fit possible. First introduced in the latest Ikoni, HiVo provides extra width for wide feet runners and extends into this year's Fusion as a new option.

We're excited to put the updated fit and ride of the latest Fusion to the test, which also features a more plush forefoot, smoother bevel, and refined upper.
Skechers GORun Razor Excess
Brand new from Skechers, a 4 mm drop shoe with 30 mm of hyper burst in the heel and 26 in the forefoot. Weighs 7.5 oz/213 g men's size 9/ 5.9 oz/167 g women's size 7. Goodyear rubber outsole and mono-mesh upper.


We love hyper burst and can't wait to put a ton of miles in these on the road.
Adidas Ultraboost 21
The shoe has been out for a few weeks now, so a lot has been made of the weight and price point. We are excited to take a deep dive into the details though, from the new torsion system to the recycled material upper to the generous amount of boost, and assess where the Ultraboost could sit in a runner's lineup. Make sure to check out editor Matt Klein's initial impressions here.

Mizuno Wave Horizon 5
The max cushion stability trainer returns with Enerzy! For those new to Horizon, Mizuno does not use posting like other stability shoes, instead implementing a full length wave pattern between their mixed density midsoles to help guide the runner forward.

The shoe combines three layers in the midsole starting with U4iCX cushioning in the bottom, the addition of their exciting new Enerzy foam which replaces last year's Wave foam in the mid layer and a top layer of XPOP for bounce.

A generously wide platform to land on in the mid to forefoot further adds to the stability.

Long Term Review After 150 miles

Over the soft and easy miles, the Maxroad 4+ has held up extremely well. The upper has shown no wear and looks as clean as day one. The midsole has continued to be soft and bouncy, though there is a decent amount of wear on the outsole area where much of the exposed foam is. The wear, however, hasn't impacted the ride, if anything stabilizing the pods and helping make them feel a little firmer. Early runs when the pods were full form, you could feel the pods gently wiggle during runs, creating a feeling of instability. Since wearing slightly though, the pods have stabilized leaving a more confidently soft and easy ride.


The Goodyear rubber has performed wonderfully over the life of the shoe, gripping the roads with ease on the many wet session it's been taken out on. There is some visible wear on the Goodyear outsole, but the grip is still as sticky as day one and should last longer than 300 miles with no issues. The exposed foam discussed earlier around the rubber has shown a lot of wear the 80 mile marker, but has not gotten visible worse since hitting 150 miles.
One annoyance has been the left insole wearing slightly to the point where it started slipping out of the shoe. It hasn't been bad to the point that of needing to glue the insole down or replace it, but it would be great to see a higher quality insole to help keep it locked in place.


The Maxroad 4+ over 150 miles has been an absolute blast for weekend long runs and recovery miles. It's lightness at under 8 oz despite the high amount of foam is unique and has helped make those longer efforts feel even easier.
SCIENCE FRIDAY



Each Friday on our Instagram and Facebook we are excited to be sharing different discussions on shoe science between our team members and down the line with members of the running community.
Why we talk about stability in all of our reviews (extended version)
By Matt Klein


Here at Doctors of Running, we talk about stability because it is a important component of footwear. In the footwear industry, stability has traditionally been defined as how much "arch support" or medial posting is present. This continues with the outdated thinking that pronation is always a bad thing (hint: it isn't). The concept of stability has largely involved in the last few years to encompass a much broader sense.

Before we go any further, one must understand what the terms pronation and supination are. These are not pathologies. They simply described combined motions at the foot and ankle. Both motions are extremely important. Pronation of the foot occurs during landing to help with shock absorption. Supination of the foot should usually occur as you toe off to help create a rigid platform to push off from. Pronation unlocks the foot to allow motion, supination usually locks up the joints to stabilize the area. Both are needed for optimal gait. So you can see pronation is a good thing in an appropriate amount! You need it to appropriately shock absorb when you land. A lack of pronation can cause more issues (bone stress injuries are common).

Excessive pronation or supination are terms that have been thrown around a lot, but never clearly defined. A large amount is not a problem if you have the appropriate muscle length and strength to control. If you mismatch those combination (lack of strength or length), then you may run into injury problems. So saying someone "overpronates" is like saying someone walks funny. What does that mean? Why is it happening? Is the source of the problem even occurring at the foot/ankle? If they move farther than there body can reasonable control or beyond the limits the soft tissue structures can tolerate, you might be able to say they pronate excessively. Even then, how do you quantify that? (the answer is through experience and experimentation).

We talk about stability because stability comes from so many places. We now know that just because a shoe has arch support or a medial post does not make it stable. We have reviewed several "stability" shoes that are very unstable due to being too soft, pushing the foot too far in one direction, etc. We have also reviewed many "neutral" shoes that are quite stable. They may not have arch support, but they do a great job keeping the foot centered on the platform.

When we talk about stability, we are referring to how centered the foot stays on the platform. An unstable shoe will push you excessively in one direction. A stable shoe will let you do what your foot needs, but will keep your gait mechanics centered and moving forward. As Dr. Benno Nigg would say, it facilitates the "Preferred Motion Pathway" that is unique to each individual. We know that people who move excessively into pronation often move the same amount no matter how much "arch support" there is. So that is why we talk about stability.

Stability comes from many different areas. It comes from a wider platform (last), medial and lateral sole flare, the density of the midsole (firm/soft), how flexible the shoe is (does it flex in the right direction and in the right place), how torsionally rigid it is, how the heel bevel/toe spring or lack thereof facilitates forward motion, how the upper holds the foot, whether there is a heel counter or not, whether there is a post/wedge or not. There are so many things that influence the pathway of the foot and they can often be so unique to each person that we try to address what might be stable for some and bothersome for others.

Stability is a complex topic. It means different things for different people. That is why we talk about it. Each person needs something unique. Someone might need more stability at the front of the foot, some might need it at the heel or midfoot while others may not respond well to certain things that add stability. Our goal on this website is to educate people about their bodies, the shoes on the market, how these shoes may influence their unique mechanics and how to make better decisions about choosing them. We know these topics can often be complex, so we hope our discussions both educate you and shed some light into these areas.

Check out our other Science Fridays throughout February!
The Role of Carbon Fiber Plates in Running Shoes

What are Heel Counters, and Who Benefits From Them?

The Impact of Low vs. High Cushion on Biomechanics
MEET THE DOCTORS: CONTRIBUTOR DAVID SALAS






Based out of Santa Barbara, California, David knows a thing or two about pushing the pace. Last year he set some big PRs including a 1:08:36 half. David also was a NCAA Division I athlete. His ability to use his racing experience combined with skillset as a doctor of physical therapy is why we love his reviews so much, especially now in the time of super shoes. This past January we're excited to say he's also joined the Hoka Aggies as an athlete for the 2021 year! We're super excited to see what's ahead for him this year and follow along on his journey.
Here's David on his interest in PT:

"Physical therapy enables me to help people reach their maximum potential in whatever is important to them. As a lifelong runner I have dealt with many injuries and know how devastating it is to be separated from your passions. Working in Santa Barbara has been so rewarding because the lifestyle of the community is so diverse and active. It has been wonderful to help so many people get back to their normal recreational activities."
COMING SOON



Lots more coming soon at Doctors of Running! We have interviews with a well-known trainer in the running world, a look into one of the most popular running companies in recent years, and lots more shoe reviews including a few cats along the way. Make sure you follow us on all of our social media to stay in touch with the latest. Happy running!



Like and Follow Doctors of Running
Interested in purchasing any shoes reviewed here? Visit the links below and shop with Fleet Feet or Running Warehouse! Using the link to shop helps support the work at Doctors of Running. Thanks so much!